"Lie Detector": JKR's Cousin to Make TV Show Appearance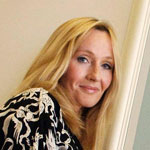 Feb 01, 2005
Uncategorized
Several media outlets today, including the L.A. Times, had this story about a new television program called "Lie Detector", which will feature a cousin of Harry Potter author J.K. Rowling. Based on information confirmed to them by NBC/PAX-TV the newpapaper says, "the show will profile people seeking vindication for their various claims by telling their stories and submitting to a polygraph test." The paper continues to say that one of the show's guests will be Ben Rowling, the author's cousin, who claims "'Harry Potter' author J.K. Rowling, created her literary phenomenon using his childhood experiences."
J.K. Rowling has refuted this claim on her website. She wrote:
"Once more I put fingers to keyboard to state wearily that Harry is a completely imaginary character. He is not based on any of the men I have met during my lifetime who wore glasses, or any of the boys who had a scar somewhere on their face, or any of my friends who went to boarding school."

But wait – now I stop and think about it, I'M the real Harry Potter! I wear glasses, I've got a scar, my school had houses, I sometimes got into trouble…so stand by to read a story in some tabloid tomorrow headlined: 'Rowling Demands Half-Share of Own Royalties'.

Unfortunately and depressingly, these sorts of stories crop up all the time (see my 'Biography'). There is nothing any author can do to stop people claiming that they 'inspired' characters. I can only tell the truth and trust that readers with a grain of sense will know whom to believe."
The show is set to debut March 8th on PAX-TV.