Followup: More Delays in Scotland Goblet of Fire Filming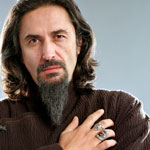 Feb 25, 2005
The Press and Journal has a short followup article about the delays in filming for the Goblet of Fire film in Scotland due to snow and cold. The delay of a week in the filming of "the last sequences" of the new Potter movie in the area around Glencoe has put a bit of a damper on some anxious students who are to be extras in the new movie.
"The delay is also affecting 100 excited children from the Kinlochleven, Fort William and Mallaig areas who are being signed up as extras. Dressed in black as pupils of Hogwarts School of Witchcraft and Wizardry, they are due to feature in the filming around Glenfinnan and Glencoe.

The weather also means a cameo appearance by the character Hagrid, on a Glencoe hillside, will also be delayed."
Harry Potter and the Goblet of Fire is due to be released in theatres November 18th of this year.