Dark Horizons: Hurley for Bellatrix?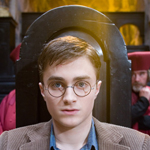 Feb 04, 2005
Uncategorized
Ace movie site Dark Horizons reports today that during CNBC News last night, "it was apparently revealed that Elizabeth Hurley has been offered a part in the fifth Harry Potter Movie 'The Order of The Phoenix' with the character described only as an 'evil witch.'
That would make her Bellatrix, or a very skinny Umbridge (we doubt it); the England-born model/actress is rumored to be considering it. If she is cast, presuming Ralph Fiennes stays on as Voldemort for OotP, it would make the Voldemort-Bellatrix evil duo (and the Lucius Malfoy-Bellatrix scenes) very attractive indeed.
Thanks to Cindy!