'Potter' Parody Poses Trouble for US Army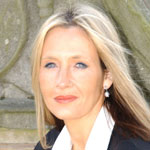 Feb 06, 2005
Uncategorized
An issue of a training manual published by the U.S. Army containing a cartoon parody is turning out to be no laughing matter for J.K.Rowling and her attorneys. The Times of London reports that in a recent issue of "Preventative Maintenance Monthly", the training manual featured a cartoon strip with characters similar to those in the Harry Potter novels.
"In the magazine, army officials are given a lesson from Professor Rumbledoore and his staff, a name strikingly similar to Rowling's Professor Dumbledore. Other characters in the magazine include professors McDonagal and Snappy, and a Miss Ranger. The Harry Potter books feature professors McGonagall and Snape and Hermione Granger."
The Times journalist sent pictures of the magazine to JKR's lawyers, her lawyer told TLC. The journalist likely got the pictures off scans posted by HPANA.
A representative for JKR said:
"We have shared the information about this magazine with Warner Bros and I am sure that I will speak again with them shortly," said Neil Blair, Rowling's lawyer. "I do not believe that we or they were approached about this. As you would expect, both J K Rowling and Warner Bros take protection of their property rights very seriously."
A spokesperson for the US army responded by saying "Each copy of our magazine is reviewed by our legal office. After reviewing this copy they judged that we were doing nothing wrong and that these characters were in parity use."
Hpana.com posted scans from the magazine in question, which you can see here. Thanks Kyle!