Rupert in Negotiations to Film Between Potters?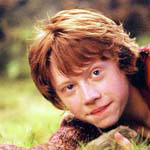 Feb 08, 2005
Posted by Melissa Anelli
Uncategorized
Veritaserum.com reports today that a representative of Rupert Grint's talent agency, Actual Management, told them that Rupert is in negotiations to star in the new film "Driving Lessons," to be written and directed by Jeremy Brock and also star Julie Walters (Mrs. Weasley). The film would not get in the way of his Potter commitments; Goblet of Fire finishes filming in the spring, and Rupert would have plenty of time to shoot a movie and return for Order of the Phoenix should he choose to do so. Thanks a lot to Amanda for the link!