Jason Isaacs on Fiennes as Voldemort: " A Tour de Force"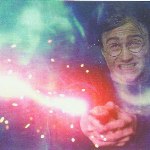 Mar 16, 2005
Uncategorized
Film Focus has posted a new interview with actors Jason Isaacs and Emma Watson. They talk about the upcoming Goblet of Fire film, as well as the Order of the Phoenix film, which is in pre-production and not slated to begin filming until January of 2006.
Jason Isaacs, who is back as Lucius Malfoy, spoke mostly about working with his fellow castmates again, including Tom Felton(Draco)and Rupert Grint, remarking about how they have grown up and also matured as actors. Mr. Isaacs had this to say about noted actor Ralph Fiennes who is joining the cast as Lord Voldemort. Says Isaacs:
"It was lovely to do scenes with Robert Hardy [Minister for Magic, Cornelius Fudge] again, but mostly all of my stuff is with Ralph Fiennes who plays Lord Voldemort. It's a tour de force; a real performance and joy to sit back and watch."
Emma Watson(Hermione Granger) also gave high praise to new director Mike Newell, noting "He's taught me a lot, he really has. What's lovely is that he's a real actor's director. He really cares about the acting which, from my point of view, is fantastic."
Both Watson and Isaacs addressed the issue of whether or not they would return for Phoenix. Emma Watson says that she hasn't started thinking about future projects and is focusing on just Goblet for the time being. Jason Isaacs spoke about the rumours that he is already signed on for the fifth film, saying they were NOT true.
You can read the entire interview, here. Thanks to MuggleNet and all the readers who sent this in!