ON TLC: High-Res HBP Covers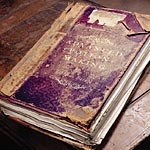 Mar 08, 2005
Uncategorized
We have the high-res Scholastic cover right here!
Important Note: These images as presented on Leaky are the highest res available legally. The image must be smaller than the size of the acutal book – if it's not others can print the cover themselves. Out of respect for the people making this book we have downsized this images to the highest we could legally while providing you with the most detail possible.
And the hi-res British covers are right here as well! (As always use these links instead of reuploading, thank you!) Notice the adult cover might tell you something about the plot…so avoid if you don't want to know!
The cover illustration for the Bloomsbury children's edition is by Jason Cockcroft, who provided the cover image for Harry Potter and the Order of the Phoenix as well.
In related news, Barnes and Noble has uploaded a new placeholder image for the deluxe HBP.
Update: Raincoast has sent us their images, which are identical to the British editions except that they do not have a "Bloomsbury" tag. (Raincoast publishes the books in Canada.)
Adult edition
Children edition
For a spoiler concerning the adult edition cover, click below.
The book is "Advanced Potion-Making," by Libatius Borage.