New issue of Movie Magic focuses on HP Books, Movies, Fandom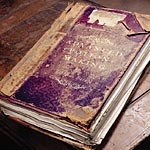 Apr 10, 2005
Uncategorized
The Spring 2005 issue of Movie Magic Magazine has just hit newsstands with about 40 pages of stories on Harry Potter, with a focus on Book Six, Movie Four and various fandom projects as well (thanks to Jenna at DanRadcliffe.com for the Table of Contents scan). The issue includes my follow-up to last year's article about fanfiction, illustrated by fanartists Priscilla, Starling and Alicey, and a story about fan films, including Potter Puppet Pals (warning: while it is a very funny film, there is some strong cartoon violence involving guns), and a focus on some popular fandom websites – yes, they do mention TLC. If you're outside the US and want a copy, or if you can't find it on your newsstand, click for the extended story to learn how to order it from anywhere in the world.
You can order a copy of Movie Magic Magazine by sending a check or money order for US$9.95 to
Bauer Publishing Co.
P.O. Box 201356
San Antonio, TX 78220

There's no additional costs for shipping overseas, but it may take 6-8
weeks for delivery. You *must* provide them with your snail mail
address and the fact that it is the Spring 2005 issue when you order.