Rumor of First GoF TV Spot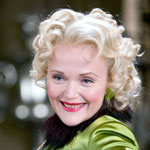 Apr 10, 2005
Uncategorized
We're getting reports that a TV spot for GoF was sighted in England…this is completely unconfirmed, but keep a look out and let us know if you see anything.
Update: We're almost positive this is a false alarm, but wanted to alert you just in case. There is next to zero chance the first glimpse at GoF will be caught obscurely, at random, by chance…we'll know when a real teaser is coming.
UPDATE #2: It was indeed a false alarm…LOTR instead of HP. Stick around TLC and we're sure you'll get advance notice when there's a real GoF trailer on the way.