ADMIN: Episode ?: Revenge of the Punctuation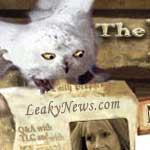 May 16, 2005
Uncategorized
We know that there are many sites fandom-wide that have been driving you all mad with the appearance of mysterious "?"s today and last night. It should have been over by now, the mystery solved, the big reveal unveiled. That was our plan, anyway.
We didn't count on turning our server into a very expensive toaster. It's only been eight months since we got our own server and we've already managed to outstrip it. Today, we bought a second server for TLC's forums alone, which will be delivered and installed tomorrow in the AM/earlyPM ET, and will make things zip along quite nicely.
We can't unveil the meaning of the "?" without it. There's a clue for you that should knock some of the current theories far away.
But this does mean some things have had to be pushed back until that server is functioning. We are working to replace the chunk of money this takes from last summer's donations (and hence future bandwidth payments).
Thank you for your patience.