More GoF Game Video,New Photo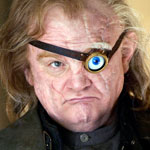 May 21, 2005
Uncategorized
EA Games, makers of the Harry Potter video games, recently showcased the upcoming Harry Potter and the Goblet of Fire video game at the E3 Expo in Los Angeles. TLC reader Chris let us know about some extended footage now available on Gametrailers.com from the new game. It features Harry flying through those rings, like the ones we saw in Quidditch practice in previous versions of the games, only this time he has to contend with a pesky fire-breathing creature chasing after him.

This new footage shows much of the grounds in and around Hogwarts. Click here to watch the video(Quicktime). Note: a commercial runs before the footage.
Also, MuggleNet has this new photo of a promotional banner of the game featuring a nice photo of Harry.
Thanks Chris!