JKR, Mystery Writer?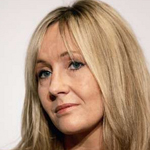 May 23, 2005
The Times newspaper has posted this article speculating about what type of books J.K. Rowling will write next once the Harry Potter series is finished. The article suggests that she might turn to writing mystery novels, saying:
She has a strong interest in crime fiction and would be a successful writer of detective novels, according to her friend Ian Rankin, the writer.

The creator of the Inspector Rebus books said: "I know she is a crime fiction fan, so I would love it if she went on and wrote a crime novel. I think the Harry Potter novels are whodunnits anyway. There are lots of red herrings and mystery. As long as she doesn't set it in Edinburgh I'll be quite happy."
Readers will recognise some of the quotes included in the Times article from J.K.R as those taken from this interview with BBC Newsnight in 2003 when she said she had been writing something else in-between Potter books four and five. J.K. Rowling's spokesperson addressed this speculation about any possible future book plans by saying "It is far too early for her to comment in any detail about what she will write next".
Thanks to everyone who sent this in!