WSJ: MP3 HBP Not Likely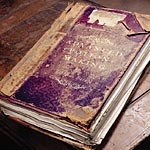 May 27, 2005
Uncategorized
The Wall Street Journal today published an article about book downloads, and the likelihood that HBP would be available in MP3 format, calling it not very probable:
"…the novel that would undoubtedly be the biggest digital audiobook seller of all time, J.K. Rowling's coming Harry Potter and the Half-Blood Prince, likely won't be available for downloading. To date, Ms. Rowling hasn't made a deal for the book to be published in a downloadable format, and none of the previous Harry Potter books are available that way, either.

In fact, Ms. Rowling has been burned by unauthorized digital publication of her five earlier novels.
Thank you to the Harry Potter Fan Zone for the heads up!