More Trailer News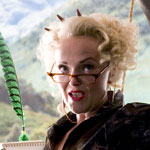 May 08, 2005
Uncategorized
Reader Ryan let us know that SkyNews showed the trailer earlier today, so those in the UK without broom-speed internet access can get a chance to see it.
UPDATE: Ryan tells is that iTV channel 525 on Sky Digital is running the trailer as well; iTV also has a short write-up on their website.
It's also been reported that the trailer hasa been spotted on CBBC Newsround; see their website for their latest update.