Miranda Richardson Talks Rita Skeeter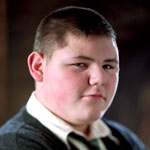 Jun 01, 2005
Uncategorized
Film Focus recently caught up with actress Miranda Richardson and spoke briefly with her about her role as Rita Skeeter in the upcoming Harry Potter and the Goblet of Fire film. This article, while short on details about the movie, does contain a hint from the actress as to how she will be portraying the nasty reporter Rita Skeeter in the film.
Richardson plays Rita Skeeter, the annoying and intrusive journalist for The Daily Prophet, in Harry Potter and the Goblet of Fire, due out in November, "I enjoyed the books enormously," she told FilmFocus, "but Rita reads rather differently than how I played her. She reads more, to me, like Dame Edna. And there's no way I'm going to do Dame Edna. So it's a different twist on the character."
Thanks to the reader who sent this in!