Couric Interview to Air Close to Publication; Week of HP Planned on Today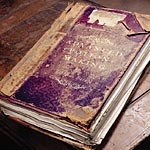 Jun 15, 2005
Uncategorized
We've received word from an NBC rep who assured us that the Rowling-Couric interview is tentatively scheduled Monday, Tuesday or Wednesday the week of July 11, though that may easily change.
The interview is taking place today in Scotland and seems to be planned to air to go with a whole Harry Potter themed week on the Today show, starting on July 11. However, a different, yet knowledgable, source put the air date at July 18 instead of the week of July 11. So, stay tuned for an exact date; we'll update you as we get it.
Our readers have also just informed us that this was touched upon in today's Today, as well.