Gary Oldman Comments on Role in Goblet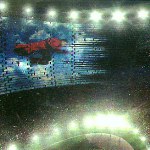 Jun 15, 2005
Uncategorized
Actor Gary Oldman is quoted briefly speaking about his role as Sirius Black in an interview posted on IGN. Mr.Oldman says that his part in the Goblet of Fire film is very small, noting:
I'll disappoint you because I'm just a tiny, tiny little part in the next one. I'm just embers in the fire. But if I do Harry Potter five, I'm featured in five. And, oh, they'll have to pay me big bucks for that. (He laughs)
Harry Potter and the Goblet of Fire will be released in theatres November 18th, 2005. Thanks to everyone who sent this in!