JKR's Injunction: Some Analysis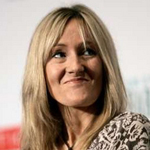 Jun 15, 2005
Uncategorized
TLC was able to obtain a copy of the injunction granted to J.K. Rowling regarding disclosure of the contents of book six (read the intial story here); you can read the PDF here (but make sure you have Adobe Reader so you can open the document).
The order is broader than the original newspaper articles implied; anyone who obtains a copy of HBP before July 16 begins is obligated to turn it over to JKR or Bloomsbury, and is also barred from disclosing any contents of the book, including the story, plot, characters or dedication. In other words, one cannot summarize the plot and try to get around the order in that way; technically, someone who's read the book cannot even say whether Harry Potter has a line of dialogue in the book.
Nothing in the order bars people who haven't seen the contents of the book from speculating on what's going to happen in the plot or with the characters, or who new characters may be. It also doesn't bar discussion of material released by JKR or Bloomsbury, including the three chapter titles she released and which have been reposted in many places.
The recommendation from "the powers that be" to any forum, discussion board or mailing list is that any material which purports to be a new extract from the book or that discloses its contents, should be immediately removed as potentially infringing copyright and/or constituting a breach of confidence, and that if a moderator has prior notice of such a posting, he or she should not allow it to be posted, and may consider moderating all posts by the potential poster to ensure that no forebidden HBP material finds its way online.