Abebooks Calls Real-Life Harry Potters for HBP Sweepstakes; Used Books Search Now Available on Cauldron Shop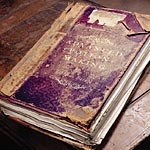 Jun 02, 2005
Uncategorized
Abebooks.com has announced today that the hundreds of people named "Harry Potter" in North America can step up for a chance to win $1,000 for themselves and another $1,000 for the library, literacty charity or school of their choice, in celebration of the publication of Harry Potter and the Half-Blood Prince. From the press release:
Any real-life Harry Potters, who qualify to enter and are profiled on Abebooks.com, stand a chance of winning this unique contest. Abebooks.com has dedicated an entire section to these remarkable stories of coincidence and entries already include:
* A Latin teacher from Michigan, who wears Harry Potter spectacles,
* A retired seaman from Florida, who is the third of four Harry Potters in his family,
* A children's video-maker from Texas, who has written a book called Tory: The Dust Devil,
* And a lawyer from London who uses his famous name to his advantage in court and even has a hand-written letter from JK Rowling.
To view more profiles and enter, click here.
Abebooks will also offer 1,000 copies of HBP at $12.99, the lowest price we've seen. These orders must be made from July 11, for delivery on July 16 (we'll remind you).
We're also happy to announce that starting now, you can use The Cauldron Shop to search for used and rare copies of any book via our new search option, presented thanks to our new association with Abebooks. The site brings together a community of more than 13,000 independent booksellers and 70 million books; for those of you who were looking for cheaper options for your purchases and yet also wanted to support Leaky and all the Floo sites, here's a great way to do it. We will be integrating Abebooks throughout all our book pages on the Cauldron Shop soon.