Less than a week! Celebrate with a…poll!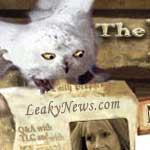 Jul 10, 2005
Uncategorized
Six days to go! Today's LeakyLounge poll is up, and it asks you who owns, or owned (SPOILER ALERT) the ring (a picture of which Bloomsbury released awhile ago and you can see in the first post of the thread).
Yesterday's poll, "What is the underlying theme of the HP series?" is closed and it was a squeaker; choices ("It is our choices Harry, that show what we truly are, far more than our abilities") won with 29% of the vote; love conquers evil ("It was your heart that saved you") came in second with 25% of the vote, and to do what is right over what is easy ("..if the time should come when you have to make a choice between what is right and what is easy…") came in third with 22% of the vote.
There will be one poll a day until HBP. You can see all the LeakyLounge polls here.