Let's Play Quidditch!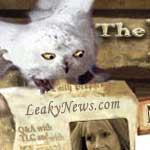 Jul 11, 2005
Uncategorized
Today's Poll is up in our Lounge asking the question " Who will be the new Gryffindor Quidditch Captain?". Hmm.. there are some good choices; cant wait to see if Harry and the Quidditch team will be back in action in Book Six ( and goooo Hufflepuff

)

The poll to yesterday's question about who owns that mysterious ring is now closed. The winner was one of the great Hogwarts founders, Godric Gryffindor with 25.25 % of the vote. A new unamed person was chosen next, followed by Albus Dumbledore and Salazar Slytherin. Even the giant Squid managed to snag a few votes, though this editor remains uncertain if the squid is really into flashy jewelry or not ;). We will have a poll everyday in our forum until the release. Have fun!