Newsday: JKR Feeding her Fan Base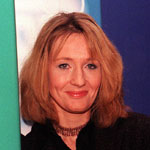 Jul 13, 2005
Uncategorized
Newsday has this article today about our favourite author JK Rowling, and the way that she is spending this special release weekend of Half-Blood Prince with her readers. JKR will be spending the weekend with the 70 cub reporters lucky enough to win a trip to interview the author in Edinburgh. There are also two other lucky fans who will be interviewing the Harry Potter author this weekend, Emerson from MuggleNet.com and our own Melissa Anelli who says that JKR really does care about her fans.
"Who bypasses every journalist in the world just to talk to her fans?" Anelli asks. "A direct connection with her fans is all she cares about…. It's just great."
Melissa will be bringing us day by day , up to the minute reports from her trip to interview J.K. Rowling. We can't wait!