Today Show and Harry Potter Tomorrow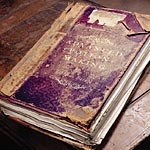 Jul 14, 2005
Uncategorized
All this week NBC's Today Show has been featuring Harry Potter. Today they featured the winners of the Total Trivia where the four lucky winners and their parents competed in a quiz contest. The video is now online and you can see it here ( at link scroll down to where it says " How well do you know Potter") Also you can take your own quiz, here.
There are also additional articles online for you to enjoy at the link, one in particular a commentary speculating on what the author would like to see happen in the books.
Tomorrow the show will feature winners of the essay contest as well as the Scholastic Library sweepstakes winner.
Then, do not for get to set your VCR's . As we told you previously J.K.Rowling will be interviewed by Katie Couric. The show is set to air on Dateline NBC Sunday night (the 17th) at 7:00 pm EST. It will re-air the next morning on the Today Show as well.