Hello from Edinburgh!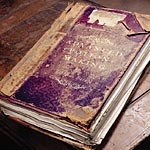 Jul 17, 2005
Uncategorized
Hey everyone; Emerson and I are in a net cafe right now – e-mail and internet access has been limited which is why we've been away from the sites, but all the events have just finished and we thought you would like an update. We hope you all enjoyed the book – we loved it intensely.
You should expect our reports about this weekend up tomorrow, along with the first of a few parts of the two-hour interview that took place with Jo Rowling yesterday. We are beyond excited about sharing it with you – it was everything we hoped it would be and more – a lot of answers, a lot of intelligent expounding, and a lot of theories shot down forever. See you later!