Time Magazine Interview with J.K. Rowling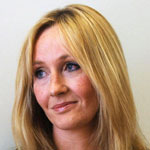 Jul 17, 2005
Uncategorized
Time Magazine has now posted their interview with Harry Potter author J.K. Rowling. In an interview that briefly covers several subjects such theology, romance, and the fantasy genre, Jo is honest about her intentions with the Harry Potter books.
Granted, Rowling's books begin like invitations to garden-variety escapism: Ooh, Harry isn't really a poor orphan; he's actually a wealthy wizard who rides a secret train to a castle, and so on. But as they go on, you realize that while the fun stuff is pure cotton candy, the problems are very real–embarrassment, prejudice, depression, anger, poverty, death. "I was trying to subvert the genre," Rowling explains bluntly. "Harry goes off into this magical world, and is it any better than the world he's left? Only because he meets nicer people. Magic does not make his world better significantly. The relationships make his world better. Magic in many ways complicates his life."

And unlike Lewis, whose books are drenched in theology, Rowling refuses to view herself as a moral educator to the millions of children who read her books. "I don't think that it's at all healthy for the work for me to think in those terms. So I don't," she says. "I never think in terms of What am I going to teach them? Or, What would it be good for them to find out here?"

"Although," she adds, "undeniably, morals are drawn.
J.K. Rowling talks about the Half-Blood Prince,and how carefully she worked on preparing to write this sixth book in the Potter series.
"I think Phoenix could have been shorter. I knew that, and I ran out of time and energy toward the end," she says. She is worried that Goblet was overpraised. "In every single book, there's stuff I would go back and rewrite," she says. "But I think I really planned the hell out of this one. I took three months and just sat there and went over and over and over the plan, really fine-tuned it, looked at it from every angle. I had learnt, maybe, from past mistakes."
She also discusses her post Harry Potter writing life, sayind she is indeed looking forward to writing a different type of book.
Hang on–other things? It's disconcerting to think of Rowling stepping out on Harry and the gang with another set of characters. But at least we can say Harry is Rowling's last wizard. From here on out, it's Muggles only. "I think I can say categorically that I will not write another fantasy after Harry," she says, making herself and her publicists, who hover nearby, visibly nervous. "Wait, now I'm panicking. Oh, my God! Yes, I'm sure I can say that. I think I will have exhausted the possibilities of that. For me." Beyond that, she isn't giving away many clues, but she's approaching the project with her usual ruthless skepticism. "We'll have to see if it's good enough to be published. I mean, that is a real concern, obviously, because the first thing I write post Harry could be absolutely dreadful, and, you know, people will buy it. So, you know, you're left with this real insecurity."
ALSO: Time reviews Harry Potter and the Half-Blood Prince
"What J.K. Rowling does doesn't look that hard either. She's not a showy stylist or a Big Thinker, but in Harry Potter and the Half-Blood Prince (Scholastic; 652 pages), the sixth novel in the Potter series, she weaves a remarkable number of narrative threads into a complex, moving and elegantly balanced whole, without any apparent effort. Rowling loves to wrong-foot readers, and the previous book, Order of the Phoenix, reads like the loins-girding preamble to an all-out, good-vs.-evil, wand-on-wand wizard war. But Half-Blood Prince turns out to be something else: an elegant, fugal tapestry in the mode of Prisoner of Azkaban"
Time Predictions for the future ( Book 7)Note: HBP Spoilers
Sneak Preview of Goblet of Fire
"For many fans, the director's most crucial task is bringing Voldemort to life. Warner Bros. is keeping mum on the details of the Dark Lord's look, but Newell lets drop a few clues: he has a snake's nose, horrible skin and no hair. "The image we have," he says, "is of a 2-hour-old chick which somebody dropped into a pan of boiling water and whipped out."
This edition of Time magazine will be on newstands Tuesday.