" Oh you may not think I'm pretty"…(round two)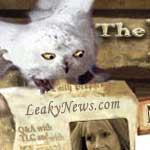 Jul 22, 2005
Uncategorized
…but we hope you think I'm fun
The glitches have all been worked out
Now the re-sorting has begun!
Hi Everyone! Last week we attempted to open our sorting process for Half-Blood Prince reading group discussions in our Lounge. Unfortunately we ran into some unforseen glitches which caused a delay, and for that we apologise. However today we can announce that the sorting is now working properly, and the sorting is NOW OPEN!
Unfortunately we must ask that those of you who had signed up before, please you need to be re-sorted in order to participate in these reading group discussions in our forum. If you are interested in participating in smaller specialised groups to discuss the new book, CLICK HERE. Fear not, the goblin who will greet you, will take you on a very cool, magical sorting ride through the underground vaults beneath the Cauldron, and properly sort you into a reading group that will meet your needs. If you missed the sorting before, now is your chance to join in; please do as we are all anxious to discuss in depth the events of book six.
PLEASE NOTE: You do NOT have to sign up for a reading group to discuss the Half-Blood Prince; this is only an option for those who wish to discuss the book in a smaller more intimate environment. The full open forum for discussion on the book will remain open and welcome for everyone.
Our Forum leader Nick Rhein also would like to pass along this: Keep in mind that once sorted, you cannot be re-sorted, and also that if you would like to go back and change your responses, you must re-start the process by clicking on the link at the bottom of the screen, not by using the back button of your browser.
Huge amounts of thank you goes to the entire amazing TLC Lounge staff who worked very long and hard on this. Enjoy the sorting everyone!