"Ask Jo" Poll Results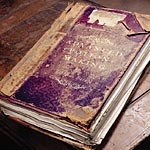 Jul 08, 2005
Uncategorized
The "Ask Jo" contest is over, and the points stand thus:
1. theotherhermit, with 20% of the vote
2. RedMane, with 19% of the vote
3. hpmons, with 13% of the vote
The three questions that TLC will definitely ask Jo Rowling on July 16 are, respectively:
– Do memories in a Pensieve reflect reality or the views of the person to which they belong?
– What is the significance, if any, of the gum wrappers Mrs. Longbottom keeps giving to Neville?
– How and when was the veil made?
(Got that, Jo? Start scheming!)
See the results in pic from here: Poll 1; Poll 2
Congratulations, guys! And congratulations to our runners up – Mystique, PennyL, Apikei, FlyontheWall, Jenne, Malka and Cat got your tongue. If one of the top three questions is unable to fulfill its duties as not-answered-by-the-end-of-HBP for any reason, you shall be asked to step into its place.
size="-1″>Note: Our comments are temporarily disabled to save the server from im- or exploding. Please visit the Daily Prophet Offices section of Leaky Lounge to discuss news.