Mad About Harry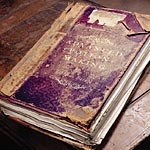 Jul 09, 2005
Uncategorized
Today's Sydney Morning Herald (free registration required) offers a short piece on the publishing history of Harry, along with brief interviews from a variety of people on why the series is important:
From writer/critic Kerryn Goldsworthy:
In Harry Potter and the Goblet of Fire, Hagrid the Giant is upset because there are people at Hogwarts [Harry's school] who don't like him. So he locks himself into his cabin and refuses to come out. And Dumbledore says: "Really, Hagrid, if you are holding out for universal popularity then I am afraid you will be in this cabin for a very long time." Whenever I get a snaky comment in a review or someone's nasty to me, I kind of say that to myself. I can see kids learning how to deal with the world from remarks like that.
Thanks, Vicki, for the link!