Yolen: "…if Ms. Rowling would like to cut me a very large check, I would cash it."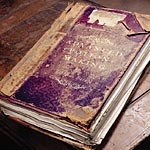 Aug 12, 2005
Uncategorized
In this MSNBC article, children's lit author Jane Yolen speaks of Harry Potter, the similarities it has to one of the over 300 books she has written, and how she believes a lot of those were put into HP.
Have you read all six Harry Potter books? What do you think of them?
I read the first three. The fourth one stopped me in my tracks, partially because even though the story moves along, I just don't feel like they're well written. Besides, I wrote a book called "Wizard's Hall" [in 1991, eight years before the first "Harry Potter" book]. And there's an awful lot of "Wizard's Hall" in it [the Harry Potter books]. I always tell people that if Ms. Rowling would like to cut me a very large check, I would cash it. ["Wizard's Hall"] has got a boy named Henry [who] goes to wizard school, doesn't think he has talent. He has a good friend with red hair. There's a wicked wizard who's trying to destroy the school, and the pictures on the wall move and speak and change. I have kids who write to me all the time and say, "I thought you had stolen Harry Potter, but my teacher pointed out that you published it eight years before Harry Potter."
(Note: Edited so as not to unnecessarily upset Leaky readers, an actual important motivating force on this site.) We remind those with successful publishing careers that making an accusation of plagiarism is extremely serious and they should be prepared to back it up with proof. The book referenced was published in America in 1991, about the time Rowling was up to inventing Quidditch and had written 10 different first chapters for the first book. She was also teaching English as a foreign language in Portugal, and would have had to go quite out of her way to find Wizard's Hall and incorporate it into her early drafts (all of which, by all reports, have the elements of which Ms. Yolen speaks). If there's an accusation on the table that in 1991 Ms. Rowling wasn't, as so widely reported and so often asserted by her, actually writing these drafts – that she only did so after she was able to get a copy of Wizard's Hall – then we enter a level of accusation in which we here at Leaky do not have the time or energy to participate.