First Signed HBP Arrives at North Carolina Library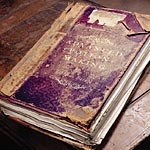 Aug 21, 2005

The West Asheville Branch of the Asheville-Buncombe Library System in North Carolina won Scholastic's competition for the first signed American edition of Harry Potter and the Half-Blood Prince, the LibraryJournal.com reports. The book was hand-delivered by a representative of Scholastic this week and won among 9,000 entrants.
Because response to the competition was so high, Scholastic announced 49 additional prizes; J.K. Rowling signed 49 bookplates that have gone inside special library-bound editions of the book, which were given one library in each of the other states. The West Asheville branch also received $2000 worth of books from Scholastic.
You can see pics of JKR signing the book, and the book making the Atlantic crossing, previously posted on Leaky, in this news item.