Rumor: Grint's School Bans Autographs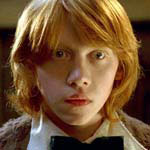 Sep 19, 2005
Uncategorized
The Scotsman reports Rupert Grint's (Ron Weasley) school in Hertford is issuing detention to students who ask him for autographs.
A source told The Sun newspaper:

All the other kids were really proud of him and were asking him about the movies.

"Senior staff held an assembly warning pupils not to bother Rupert.

"Anybody flaunting the rules gets a lesson long detention."
Again, take with a grain of salt. If it is true no one's saying Rupert suggested it. The Sun and the Scotsman, and unnamed sources…this is soundly plunked in the rumor category.