PotterCast #5 Now Available; Matt Lewis on the HP Books, and More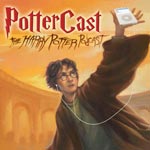 Sep 20, 2005
Uncategorized
size="-1″>About/Listen Episodes Call Vote for us!

PotterCast 5 is up now!
On this episode we have the first part of our three-part interview with Matt Lewis, a.k.a Neville Longbottom,

an interview with Harry and the Potters and more. Visit our episodes page for more info, including the link for directly downloading the file.
The easiest way to hear these podcasts is to subscribe to them (so you don't have to ferret out the link each week). We find the easiest service to use to do this to be iTunes, which you can download at this link; then click here to get our show. For further help, visit our tutorial.
If our new episode isn't showing up in your listing (though it should within the hour), hit "Update this Podcast" and the download should begin. Visit PotterCast.com for show notes, and more. Enjoy, guys!