More GoF Spots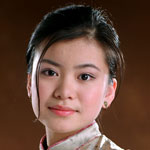 Sep 24, 2005
Uncategorized
As we get closer to the release date, television commercials for Goblet of Fire are starting to air. MuggleNet was able to get a download of a spot that aired during "Joey" on NBC. While most of the video is not new, it does contain a new clip of Harry yelling 'Expelliarmus!' during the graveyard scene. You can check it out here.
Also, many readers wrote to let us know that a very nice high res version of the new UK Trailer that we saw last week, is now up on Yahoo France. It does include sub-titles, but the quality is excellent. Click here to enjoy.
Thanks much to MuggleNet and all the readers who emailed!
UPDATE: HarryPotterFanZone let us know they have screencaps up, here.
Thanks guys!