Ralph Fiennes Talks About Character and Costume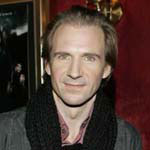 Jan 15, 2006
Uncategorized
In today's New York Times magazine, there is a gorgeous Style spread featuring Ralph Fiennes. In the accompanying article, Mr. Fiennes discusses establishing character without a single word, through the character's clothing and appearance. Here's a snippet of the Voldemort bit:
"He appears near the end of the film and, despite immense expectations, is completely terrifying. This may be because his nose has been removed. 'At first, it wasn't scary enough,' Fiennes said. 'They had to fix my lack of nose. And I was helped by lots of shadows — that increased the menace. So much of movie acting is in the lighting. And in loving your characters. I try to know them, and with that intimacy comes love. And now, I love Voldemort.'"
You can read the entire article here (registration is fast and free). Don't miss the slide show of the fashion layout!
UPDATE: Also in today's New York Times, three NYT film critics weigh in on their ideal Oscar nominees. Manohla Dargis' choice for Best Supporting Actor is Ralph Fiennes, for his portrayal of Lord Voldemort in Harry Potter and the Goblet of Fire. Hear, hear! For more of the critics' choices, click here and then on "Critics' Oscar Ballots" (near center of page, under photo of Oscar statuettes).