HP News Widget Now Available for Windows; Floo Search Widget Now Available, Period!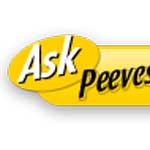 Jan 17, 2006
Uncategorized
Chris Chang has been up to it again: you can now have a Harry Potter News Widget on your Windows or Mac machine (please note you will need the latest version of Konfabulator/Yahoo Widget software, whether on Mac or Windows. The Dashboard version is still available here). You've been asking for this for ages, so enjoy!

And, we also have for you a brand new widget, the Harry Potter Search Widget, which allows you to search the entire Floo Network – LeakyNews.com, the Lexicon, the Galleries, Quick Quotes and The Cauldron Shop at a click. You can get it on Yahoo! Widgets Engine here, and for Mac Dashboard here.
Our Widget Gallery has been updated to reflect these changes. And there are more on the way!
What's a widget? Read up on Wikipedia.