JKR Donates Handwritten Item to BookAid International for Auction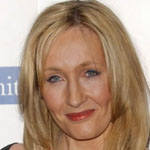 Jan 20, 2006
Uncategorized
We're really happy to revisit history a bit on this page, to announce J.K. Rowling has donated a handwritten, signed item to Book Aid International for its fundraising auction.
Bloomsbury Auctions of Mayfair, London, will play host to the auction, which is also supported by Jeremy Paxman and will take place Feb. 21.
We'll bring you more info on the item as soon as we can.
Book Aid International works to support reading and learning in some of the world's poorest countries, and is the charity that we at Leaky support through Leaky, Inc. You all have, through this site, donated more than $35,000 to this charity in the past three years, most recently in our holiday fundraising effort, Get a Clue #4, which raised more than $2,000 through a T-shirt drive.
Jo Rowling has donated to help Book Aid before, in the memorable 2002 Sotheby's auction of a signed 93-word card containing clues about book five, the then-unreleaed Harry Potter and the Order of the Phoenix. Fans worldwide came together to raise $24,000 for charity through this site, in an effort not only to win the card and clues but show, as fans, our solidarity and support of literacy efforts throughout the world. We did not succeed in winning the card but all raised funds went to Book Aid, making the total donation to the (then) small London charity more than $50,000. You can read more on our Charity page.
For this auction, more than 25 original, handwritten works have been donated by authors including Dr. Maya Angelou, Sir Tim Rice, Alexaner McCall Smith, Eoin Colfer, Ian Rankin, Sebastian Barry, Joanna Lumley, Susanna Clarke and more.
Tickets for the event are £75, are now on sale, and are limited to 250 places. A champagne reception will begin at 6.30pm, followed by the auction at 7.30pm.
On a personal note from Leaky, Book Aid has become more of a friend than affiliate over the years, and we're thrilled and proud to see this great celebrity turnout for this great charity.