Clarification on the "Emma is Leaving" Reports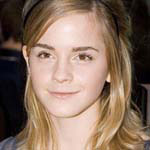 Oct 02, 2006
Uncategorized
We at Leaky have received many frantic emails from readers regarding the slew of media reports trumpeting Emma Watson's supposed impending departure from the role of Hermione Granger in the Harry Potter movies. This recent spate of inflammatory media reports all stem from the Newsweek interview that we posted about on back September 24 . There were two articles in the magazine on Harry Potter,and in the first article Emma Watson is quoted after being asked about her participation the last two films. She said "I don't know yet. Every film is such a huge production, and it's a long time." In the second interview she expanded further on this subject saying the following:
Do you think you want to be an actress for the rest of your career?

"I really don't know. Daniel and Rupert seem so sure. I don't know. I wouldn't want "Harry Potter†to be the last thing I do. Nothing is ever going to be quite on the scale of this. I appreciate that. And also I've come into acting in such a funny way. Most people who want to act have to sit through hours of auditioning and work their way up, whereas I seemed to have come straight in at the top, having had no experience at all. That's quite a strange position to be in, but amazing at the same time because it has given me so many options and choices. I definitely would like to try other films to see what it's like. I'd really like to try some theater, actually, because I think I would really enjoy that immediate response from an audience. I love making people laugh. I love to perform, but there are so many things I love doing. [Pauses.] Maybe that seems ungrateful. I have been given such an amazing opportunity, but I'll just have to go with the flow and see what happens."
As you can clearly see, she did not say she is definitely dropping out of the films as other media outlets have reported, but is simply uncertain about her future plans. Emma has made remarks similar to this in the past, and we should not take this to mean she definitely will not be back. So bottom line: take a deep breath and relax! We will update you should there be any change on this story at all.