Cauldron Shop Update: New Chudley Cannons, Fizzing Whizzbees Shirts and More!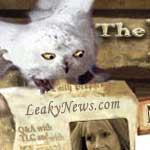 Oct 04, 2006
Uncategorized
Looking for some fun new fashions for fall? Then be sure to check out the latest in our Cauldron Shop, your one-stop for Harry Potter merchandise, which include these brand new shirts:
Also new are the Hagrid's Cottage (Hut) Candle Holder, The Triwizard Cup, The Death Eater Mini Bust, the Nearly Headless Nick Mini Bust, and the Ron Weasley at the Yule Ball Doll from Tonner.
The new calendars for next year are in stock as well, including the 2007 Desk Calendar, and the 2007 Wall Calendar.
Finally there are two newer items added to the shop from the Noble Collection of Harry Potter Jewelry: The Golden Snitch Necklace, and the Harry Potter Wand Sterling Silver Pendant.
All of your purchases made through the Cauldron Shop go toward helping the entire Floo network, and your support is much appreciated!