MTV: Dobby Out, Kreacher in for "Order of the Phoenix"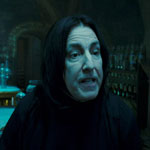 Oct 06, 2006
Uncategorized
MTV.com is reporting today that Dobby the House Elf will NOT be seen in the upcoming Harry Potter and the Order of the Phoenix. In an interview with actor Toby Jones, who voiced the part of Dobby in Chamber of Secrets, Mr. Jones remarks on why he thinks the part was written out this time, noting:
"I know that the filmmakers have a problem with each new film because the books are getting longer — there's so much to include in them," Jones remarked.
The article also goes on to say that Kreacher WILL be in, and notes the possible role the nasty house elf has with the disappearance of that mysterious locket from 12 Grimmauld Place.
One scene to look out for in the movie is whether or not Kreacher is seen taking a locket from Harry or Hermione while the pair clean Sirius' house. Since author J.K. Rowling has informed the screenwriters on what's important to include in the movie adaptations, a shot of Kreacher with the seemingly innocuous silver locket would go a long way towards proving once and for all that "R.A.B." is none other than Sirius' younger brother Regulus, a former Death Eater who was rumored to be hunted down and killed by the Dark Lord himself.
Harry Potter and the Order of the Phoenix will be in theaters next July.