Dan Radcliffe Photo Featured in "Exceptional Youth" Exhibit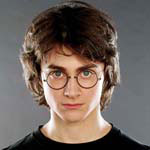 Oct 08, 2006
Uncategorized
DanRadcliffe.com is reporting that a new photograph of Daniel Radcliffe will be part of an exhibition at London's National Portrait Gallery entitled, "Exceptional Youth: Photographs by Emma Hardy." The exhibition, which opens October 30, features images of and interviews with "inspiring young Britons" under the age of 21. Exceptional Youth also has a website, that will go live when the exhibiton opens.
Many of the "Exceptional Youth" honorees, including Dan Radcliffe, were featured in yesterday's edition of The Guardian. Dan, who gave the interview when he was 16, talked about the effect of the Harry Potter phenomenon on his life, acting, fate and more:
"I'm still not really aware of how big Harry Potter is. When you're in the middle of something, it's hard to be objective. Funny things have happened, though, and I do have to avoid confined spaces such as the underground. Recently we went to the science museum in Valencia. I was really excited to be checking it out, but I hadn't factored in the school parties, who got a little overexcited.

"I would hate to be accused of having got through life just by luck – I think you do create your own destiny. My mum and dad believe in fate. I see coincidences, but not a predestined path. If it's just about fate, then you become complacent and expect things to come your way. I like being challenged. Even when you're doing really intense, dramatic scenes that take so much out of you, it's still really fun and energising. Acting makes you feel so alive.

"Committing to such a big film project has involved sacrifices. I miss out on some of the more spontaneous moments in life. But I have a great bunch of friends and an amazing relationship with my parents, and I feel lucky to have worked with so much talent. It sounds a bit gushy, I know, but to have performed with the likes of Imelda Staunton, Gary Oldman and Michael Gambon is nothing less than magical."
Thanks very much to Allo and DanRadcliffe.com!