Cast Watch: Fiennes, Gleeson Updates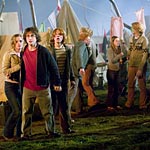 Oct 09, 2006
Uncategorized
Here are a two pieces of news regarding some of the adult actors in the Harry Potter films.
Several readers let us know Ralph Fiennes has been spotted about town recently in London, sporting a new look with a bald head, as he is apparently now filming his scenes as Lord Voldemort in Harry Potter and the Order of the Phoenix. You can see some recent photos of Ralph here via Getty.
Also, actor Brendan Gleeson is set to receive the "Excellence Award" at the Boston Irish Film Festival next month. Mr. Gleeson will be attending, and is due to take questions from the audience at the ceremony which features a 30 minute retrospective on his career, Saturday, November 11 at 9:15pm (EST). The website notes that the actor "will be seen reprising his role as the garrulous "Madeye†Moody in Harry Potter and the Order of the Phoenix." Congratulations Brendan! Anyone attending, please send in your report and photos!