New Interview with David Thewlis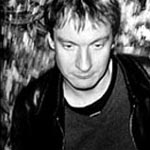 Nov 03, 2006
Uncategorized
UK newspaper The Metro has a new "60 Seconds" interview with actor David Thewlis, who does mention his return appearance as Remus Lupin in the upcoming Harry Potter and the Order of the Phoenix. In this article, he discusses his acting career, and says that filming for the fifth Potter movie is almost over. David Thewlis also gives his thoughts on the outcome of Harry in Book Seven as well.
Is it fun to be part of something that has such a massive international following?

I love doing the Harry Potter films. It's such a big family, everyone knows each other very well and have worked together for so long on these films. The other good thing is you know it's going to get seen, that it will be in the cinemas. This isn't always the case with films you make. You know millions of people are going to see it.

Do you think Harry will be killed off in the last book and film?

I think Dan Radcliffe thinks that but I'm not sure. I can't imagine JK Rowling killing off Harry.
Thanks to everyone who emailed!