Rupert Grint Talks Missing Quidditch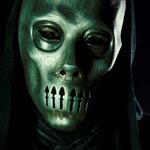 Nov 06, 2006
Uncategorized
In a recent interview while in Chicago to promote his new film "Driving Lessons," actor Rupert Grint also spoke about the upcoming Harry Potter and the Order of the Phoenix. Rupert was asked if the deletion of Quidditch scenes for Ron was a good or bad thing for him as an actor. Rupert responded:
"I've never filmed them before. It is all on blue screen. I doubt it would be all that much fun, but it would have been quite good to fly around."
Rupert was also asked a few short quick other questions, including "who would you be for 24 hours?" His answer…Spongebob SquarePants.


You can see the scans from this interview here in our galleries. Thanks Tori!