Emma Thompson Talks Trelawney, Umbridge, and More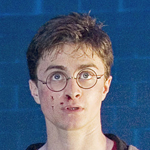 Nov 08, 2006
Uncategorized
In conjunction with the release of her new film "Stranger than Fiction," actress Emma Thompson has given several interviews where she briefly mentions her role as Professor Trelawney in the upcoming Harry Potter and the Order of the Phoenix. In an new interview with the USA Today newspaper, Emma Thompson describes working with Imelda Staunton, who plays the nasty Professor Umbridge in OotP.
After her debut as bespectacled Professor Sibyll Trelawney, teacher of divination, in 2004's Harry Potter and the Prisoner of Azkaban, she returns for next year's Harry Potter and the Order of the Phoenix.

"These parts are very rich and fun to play," she says. And, this time, she gets to face off against Imelda Staunton, her great friend who joins the cast as the reviled Dolores Umbridge, who takes over Hogwarts and fires Trelawney.

"We were playing something that was very cross comedy and tragedy."
There is also an additional interview online with the always delightful actress, who mentions Harry Potter in this piece from Newsweek.
How many points did you score with your daughter when you did "Harry Potter"?
I'm in big with my daughter. In fact, I'm taking her to the set at half term. So I'm in with her and her friends.

Do you use it as a threat?
Yep. It's a great threat to have. "I will not take you to the premiere. I will not give you Daniel Radcliffe's number."
Finally, Emma Thompson appeared on The Ellen Degeneres Show today in what was described a very funny appearance. Ellen apparently asked Ms. Thompson about her plans for future Harry Potter films as the Divinations Professor, and if her character would survive Book Seven. Emma then pretended (in very funny fashion) that WB had implanted a chip in her throat that prevented her from commenting, acting as if she had spasms every time she tried to mention Trelawney. Anyone with video of this, please send it in! Thanks to the many readers who emailed!
UPDATE: Thanks to reader RMX who alerted us that yes (naturally) the clip is already on youtube, here. Enjoy!