Get Your Kicks on PotterCast 66…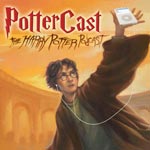 Dec 03, 2006
Uncategorized
(Click here for the 13 ABC OotP preview clips. Meanwhile…)
Our 66th Harry Potter podcast, containing the last part of our interview with the makers of the HP video game, is now live. To listen, just hit the "Play" button on the right side of the page (—>), or use iTunes, or direct download. In this show:
-The second and final part of our interview with the makers of the Harry Potter video game
-In Canon Conundrums: Will Percy Weasley redeem himself in book seven?
-Is he really that bad of a guy?
-Is he an Unmentionable?
-The Order of the Phoenix International Trailer of Mystery
-Totally fast MySpace shoutouts
-The interactive Cedric portrait
Canon Conundrum Edit: Stede Bonnett
Other edits: Jeff Gregory
Running time: 1:21:10
Direct download (38MB).
Direct download low-bandwidth (9.5MB).
Remember you don't need an iPod to listen. Listen easily on iTunes, which you can download and install here, by clicking here to listen, or you can just use the streaming Flash player at PotterCast.com or just on the right side of this page. Discussion of the PotterCast is right here. Enjoy!