Harry Potter Conferences Updates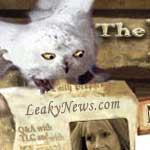 Dec 04, 2006
Uncategorized
As this year draws to an end, many fans are looking forward to next year and all the Harry Potter Conferences 2007 will bring. The Chicago Sun-Times has an article that features one such convention, Phoenix Rising, which will take place next May in New Orleans, Louisiana. The article notes that these conventions feature fun activities such as Quidditch, as well as academic study.
" Speakers include professors from schools like MIT and USC, and most of the days are eaten up by in-depth discussions of scholarly papers on the books' deeper literary and philosophical implications.
Some of the accepted papers to be presented at a conference in New Orleans in May include The Harry Potter World as Existential Inspiration for Gifties, J. K. Rowling's Narrative Turn: Harry Potter and "The War on Terror," and Loss and Grief in Harry Potter. "
The paper also notes that a convention is being planned for Chicago of 2008, and plans for that are still underway. Our own PotterCast will be appearing at Phoenix Rising on May 17, and registration is still open for this convention. Other Harry Potter gatherings planned for next year include Prophecy 2007: From Hero to Legend in Toronto, Ontario Canada on August 2-5, Sectus, held on July 19-22 in London, England, and Enlightening in Philadelphia, PA July 12-15. If you have ever considered joining in for a great experience with other Harry Potter fans, now is the time to check these out and plan for what is sure to be a great 2007 for fans everywhere.
Thanks to everyone who emailed!