Dan Radcliffe News Roundup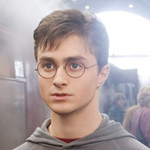 Dec 06, 2006
Uncategorized
There are several tidbits relating to actor Dan Radcliffe in the news today.
The Sunday Times has released their annual "Rich List" in the UK, and Dan Radcliffe is the youngest person on the list this year, with according to this report " a £14 million fortune.The 17-year-old's performances as the child wizard has helped the film series earn millions in box office receipts."
With his busy filming schedule this year, Dan has also contributed to charity in his free time in a unique way. Page from DanRadcliffe.co.uk. let us know that he has designed a piece of furniture, where the proceeds will benefit Demelza House, a children's hospice in the U.K.
This piece of furniture designed by Dan for the store "Habitat," resembles a rubik's cube that can be transformed into a regular bed or a barricade or a type of fun hiding-place.
Finally, as we told you several months ago Dan was to appear on the comedy program "Extras." That episode, which has already been broadcast in the U.K., will be shown here in the States on cable channel "HBO" on January 28 at 10pm (EST). You can see some clips of this via this link. A CAUTION to parents that this program includes material not suitable for younger children.
Thanks Page, foxy, stick and everyone who mailed!