Wizard Rockers Host Yule Ball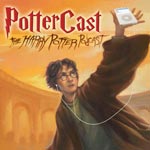 Dec 09, 2006
Uncategorized
Are you ready…to celebrate the holidays, Harry Potter rocking style? Then perhaps a gathering in Massachusetts is the place for you, as the Boston Herald reports, "Harry and the Potters and fellow Potter-crazy musicians are banding together for an afternoon of ''wizard†rock tomorrow at the Yule Ball at the Middle East in Cambridge." This event, which will feature two shows on Sunday, December 10, will showcase not only the very cool Harry and the Potters but several familar names in the Wizard rock community as well, including fan faves Draco and the Malfoys and PotterCast contributor Alex Carpenter of The Remus Lupins. The common theme behind this fun music is a love of the Harry Potter book series by J.K. Rowling.
''I decided that one of the things that Harry and the Potters were doing that I liked was promoting literacy. It seemed like a natural connection to play music and stimulate reading,†said Carpenter, who likes playing bookstores even more than rock clubs. ''The only goal of the Remus Lupins is to be pro-fun and anti-evil. Fight evil, read books.â€
Our own Melissa Anelli will be there, and will bring back a full report with photos interviews and more for PotterCast, so be sure to stop by and say Hello. Tickets remain on sale at $12 a piece; more information here.
Thanks Patty!