More Goblet of Fire DVD Release Dates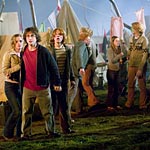 Feb 15, 2006
Uncategorized
We now have a further batch of International release dates for the Harry Potter and the Goblet of Fire DVD. They are:
10th March Uruguay/Peru/Mexico/Colombia/Argentina/Chile
17th March Singapore/Thailand
23th March Eygpt
25th March Iceland
27th March Greece/Russia
29th March Finland
31st March South Africa
14th June Belguim
3rd April Czech Republic/ /Holland/Hungary/Poland/Portugal/Romania/Turkey/Hong Kong/India/Korea/Taiwan/New Zealand
21st April Japan
26th April Australia!
Thanks to the reader who sent this in!