PotterCast Extra #4 Now Available for Download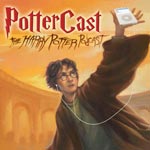 Feb 20, 2006
Uncategorized
We've put all the rest of your Valentine's submissions and some outtake discussions from the recording of our original episode into a little PotterCast Extra, so we hope you enjoy!
In this show: Our Valentine's Day Extra, full of your filks and featuring some love discussion between Melissa, Sue and John. A program:
"Too Much Love Will Kill Me," Christian Q
"She Will Be Loved," HermyG13
"Ron," Isabel B
"The Girl With Bushy Hair," HermyG13
"I Made a Vow," Alysia (Starlysh)
"If You're A Werewolf," HermyG13
"Chipotle Love," Lauren (444 Lauren)

A break with the PotterCast Trio

"'Mione Loves You," HermyG13
"Don't Cry Ginny," Michael (RylOraMcBeck)
"Valentine," Alyssa G
"Oops!…I'm Crying Crying Again," Betsy T
To listen with iTunes, click here. You can also download it directly here, and discussion of the PotterCast is right here. ENJOY!